Giving Online 
When folks officially join Sharon Methodist Church, part of the membership vows include a promise "to be loyal to Christ through The Global Methodist Church and do all in their power to strengthen its ministries.....to faithfully participate in its ministries by their prayers, their presence, their gifts, their service, and their witness.
SIMPLY CLICK HERE for a convenient way to give online: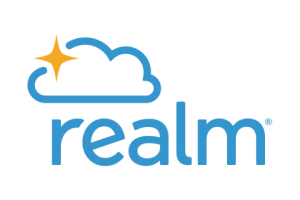 We have a reflective time each week of offering our tithes and gifts during our worship services as we pass along the offertory plates, but many church family members appreciate the quick, convenient, user-friendly Realm for one-time or automated regular online donations. In the midst of very busy lives, this secure online community software program/platform, also allows you to easily and quickly:
review and update your personal profile
view your giving history/statements 
manage your online giving (tithing or special gifts)
make a pledge
communicate within your small groups/T.E.A.M.s
receive timely information from church leadership about events, activities, and church family updates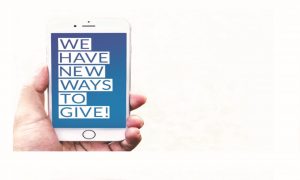 ONLINE:  Click here:  Donate Online or sign in to your Realm account: https://onrealm.org/sharonbythesea
TEXT: Text sharongives to 73256.
MOBILE: Download FREE RealmConnect in your AppStore
Click here for instructions to set up your Realm account.
If you ever need technical assistance, please contact the church office at [email protected] or 910-842-2929.
Giving online is a personal preference, but here are a few of the benefits:
You are taking a step of faith…. deciding in advance to give faithfully.
You will help simplify your life…. you won't have to remember whether you gave this month or need to send in a check when you're on a trip.
You will be helping the church…. it allows you to give consistently, even when you're not at church.
You can focus on worship without distractions…. no more having to get out a pen and write out a check
Other ways to support Sharon Methodist Church
Altar Flowers – Would you like to see living, fresh flowers on the altar on Sunday mornings as a symbolic expression of Christ's sacrifice? Who would you like to honor or remember by placing flowers on the altar? The flowers will grace the altar all week and/or be used to cheer up church family who are shut-ins at home or in area rest homes. While we always encourage our church family to share fresh flowers from their gardens, there's also a need to have fresh flowers purchased and delivered for both our local and remote congregation members. Simply call the church office at (910) 842-2929.
AmazonSmile – Support your church through your Amazon purchases without any additional cost to you. Simply search for Sharon Methodist Church-Holden Beach as your charitable organization.
Tree of Life & Walkway Bricks – Commemorate that special person, group, milestone, or event by being part of our Tree of Life or with a Walkway Brick. Simply email [email protected] for a current form or link for pricing and purchasing. It's a cool and affordable way to give back to the church by honoring and/or remembering loved ones and friends.
Legacy Planning – Have you considered leaving a legacy of giving in your estate? This is an important element to many as they meet with their financial planners and attorneys in planning for the futures of their families and honoring what they hold close in their hearts.