VOLUNTEER LEADERSHIP TEAM
Everyone has the opportunity to be in ministry and we appreciate our volunteers who step into leadership roles.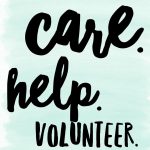 Along with staffing a church, it's important to Sharon UMC to work alongside a strong and committed slate of volunteers as part of our church Leadership Team. The connection and partnership between the church staff and church community is vital to the church's health and essential for ongoing ministry and growth.
In the late spring of each year, those who are interested in a particular ministry area are encouraged to contact the church office. Likewise, we ask you to prayerfully consider serving if you're contacted by a member of the Lay Leadership T.E.A.M. which works hard to effectively fill the available slots for ministry leadership roles.