We believe in the investment of our youth and in helping them build a spiritual legacy.
     "We always thank God for all of you and continually mention you in our prayers. We remember before our God and Father your work produced by faith, your labor prompted by love, and your endurance inspired by hope in our Lord Jesus Christ."       – Thessalonians 1:2-3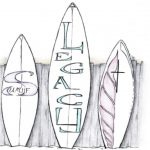 The young people come together to dine with church family on Wednesdays at 6:00 PM and then break off into their time together to learn, share, and play as our youth leaders guide and support them in their spiritual journey, milestones, struggles and successes.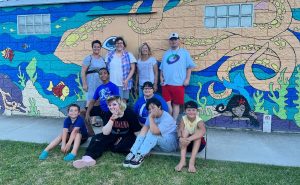 These young people are active in our church family and community, as they raise money for missions, give back to and serve the church, participate in mission trips and outreaches, experience district and conference events together like Pilgrimage, rallies, Breakaway, Global Vision, ACS, and even surf events.   It is our goal to feed the kids in our community a nourishing meal each week  – and then feed their soul in fun, engaging ways. It is our deepest desire to provide a safe place where young people can gather and feel at home and loved.